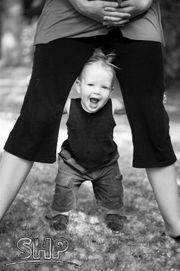 It has been a great month taking lots of photos of some lovely kids around Nelson. I am so enjoying it and looking forward to business building throughout the coming year. I can squeeze in a couple of sittings between now and Christmas so if you are keen for a half-price sitting get in touch pronto.
January is going to be pretty full on here as Kylie and I are expecting a new baby to make an appearance nearer the end of the month. Reuben really hasn't cottoned on to the fact and I think he little world may be a little turned upside down for a while.
Thanks for your support, encouragement and lovely comments. It is fantastic to have so many people believing in me. I already have several portraiture sessions booked for next year as well as a big wedding - yay.