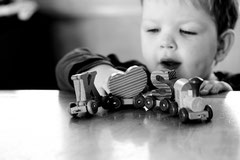 It is amazing what life brings along - it is fantastic, incredible, so colourful and yet with really dark tones thrown in. I think I am borderline bipolar as I think most creatives tend to me - I experience amazing highs and overwhleming lows but I feel rich and alive. At the moment I am sitting in one of my favourite cafes enjoying sun and the excitement of Nelson as we are the stage for the Rugby World Cup tonight and the town is a buzz.
Photography is going so well. I have lots on and more coming up and am continuing to grow and improve. I feel like I have made a dangerous move away from what has been comfortable and moved towards my passion and dream. It is at times both terrfying and exhilerating.
It is a wonderful priviledge to take photos of people and their children. For a moment you share an intimacy through the lens which is altogther embracing. There is trust and open-ness that I find hard to establish without a camera in my hands and I love it. My thanks goes out all who have allowed me to play this part in their lives to date for your trust and faith.